Update from today.....sorry dial-uppers.
I spent some time in the shop today. Here's what the induction fiberglass looks like...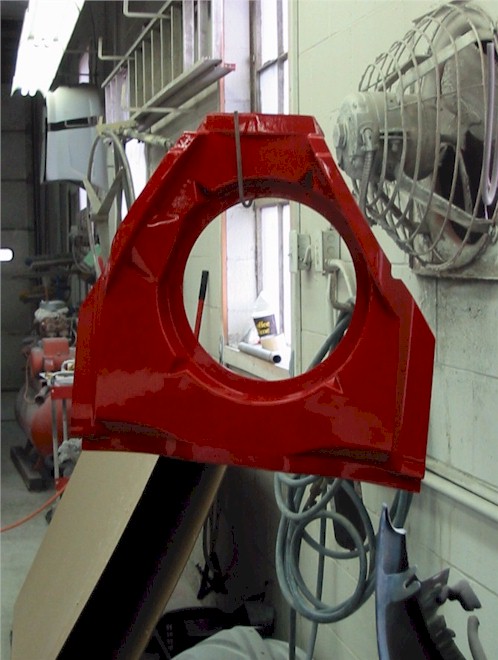 Top.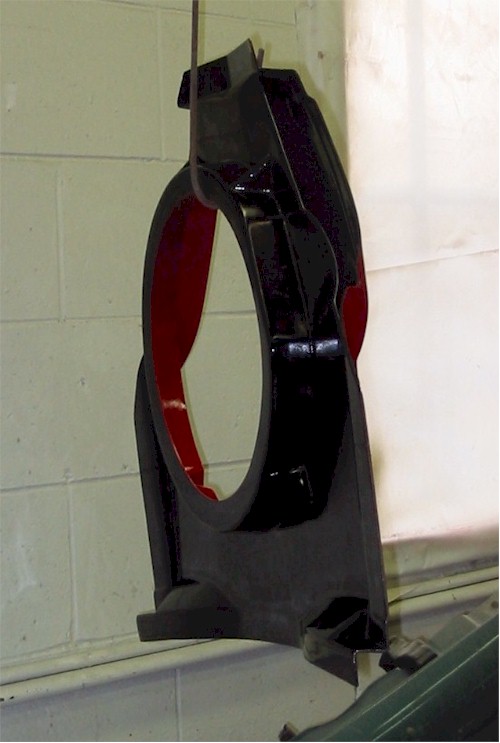 Bottom.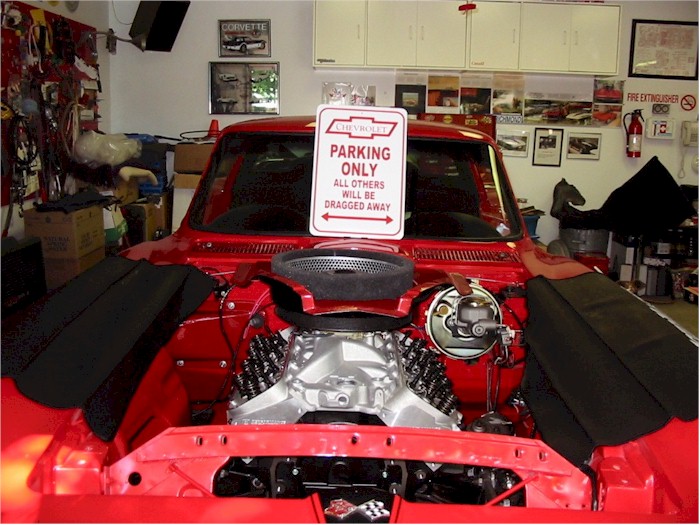 As it would look on the engine without the hood in place. What purpose does it serve? It makes me happy!
Also, it mates up to the front hole in the stinger hood and provides a source of cool outside air (not Ram Air).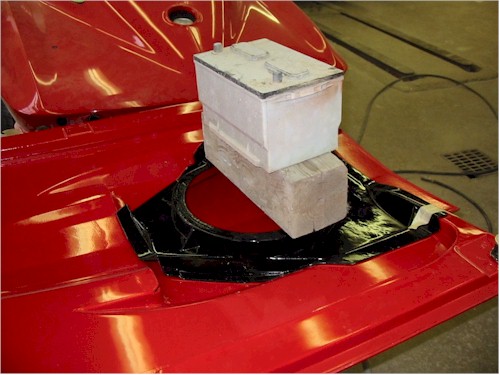 After bonding to the underside of the hood. Battery used for one hour to ensure good bond.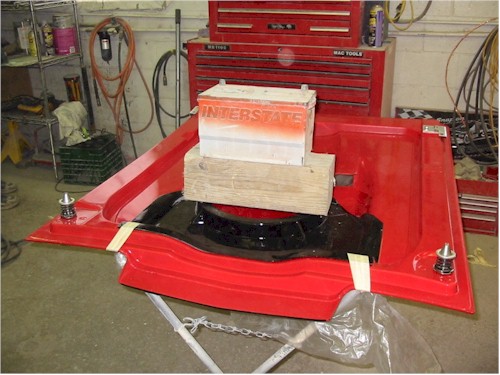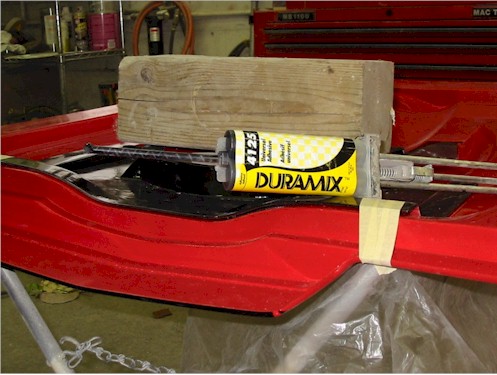 3M DuraMix Two-Part Adhesive.